So quick and easy to make. A nice blend of flavors.. The cookies are delicious and hearty – exactly what an oatmeal cookie SHOULD be. Energy packed cookies that please even a finicky teenager! Raisins can be substituted for chocolate chips.
Delicious Chocolate Oatmeal Cookies
Ingredients:
1 cup all-purpose flour
3 tablespoons unsweetened cocoa powder
1 teaspoon baking powder
½ teaspoon baking soda
½ teaspoon salt
½ teaspoon ground cinnamon
½ cup margarine
½ cup brown sugar
½ cup white sugar
1 egg
1 teaspoon vanilla extract
1 ¼ cups rolled oats
½ cup semisweet chocolate chips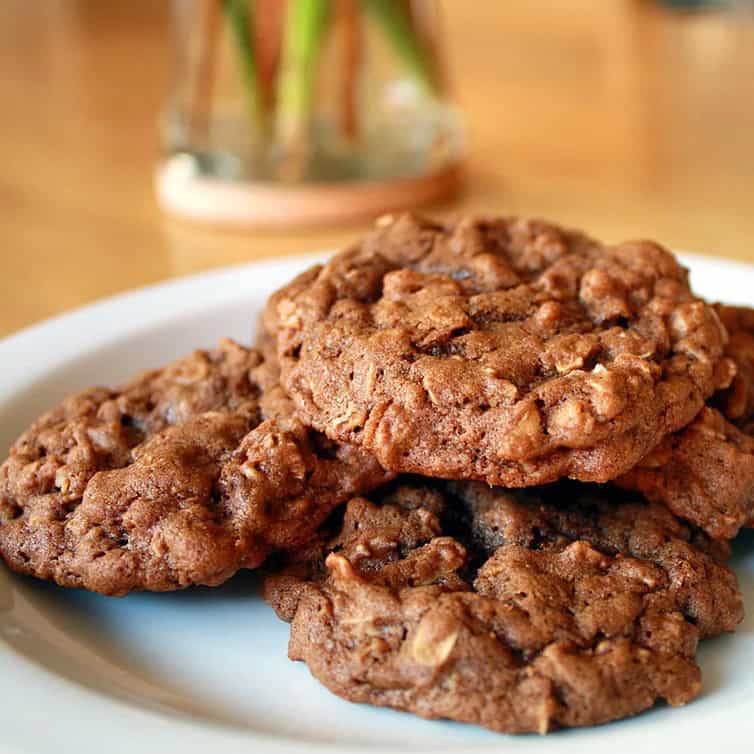 Directions:
Preheat oven to 350 degrees F (175 degrees C). Grease cookie sheets. Stir together the flour, cocoa, baking powder, baking soda, salt and cinnamon; set aside.
In a large bowl, cream together the margarine, brown sugar and white sugar. Beat in the egg and vanilla. Stir in the dry ingredients using a wooden spoon. Mix in the oats and chocolate chips. Drop by tablespoonfuls onto cookie sheets, leaving 2 inches between cookies.
Bake for 8 to 10 minutes in the preheated oven, or until lightly browned. Allow cookies to cool on baking sheet for 5 minutes before removing to a wire rack to cool completely.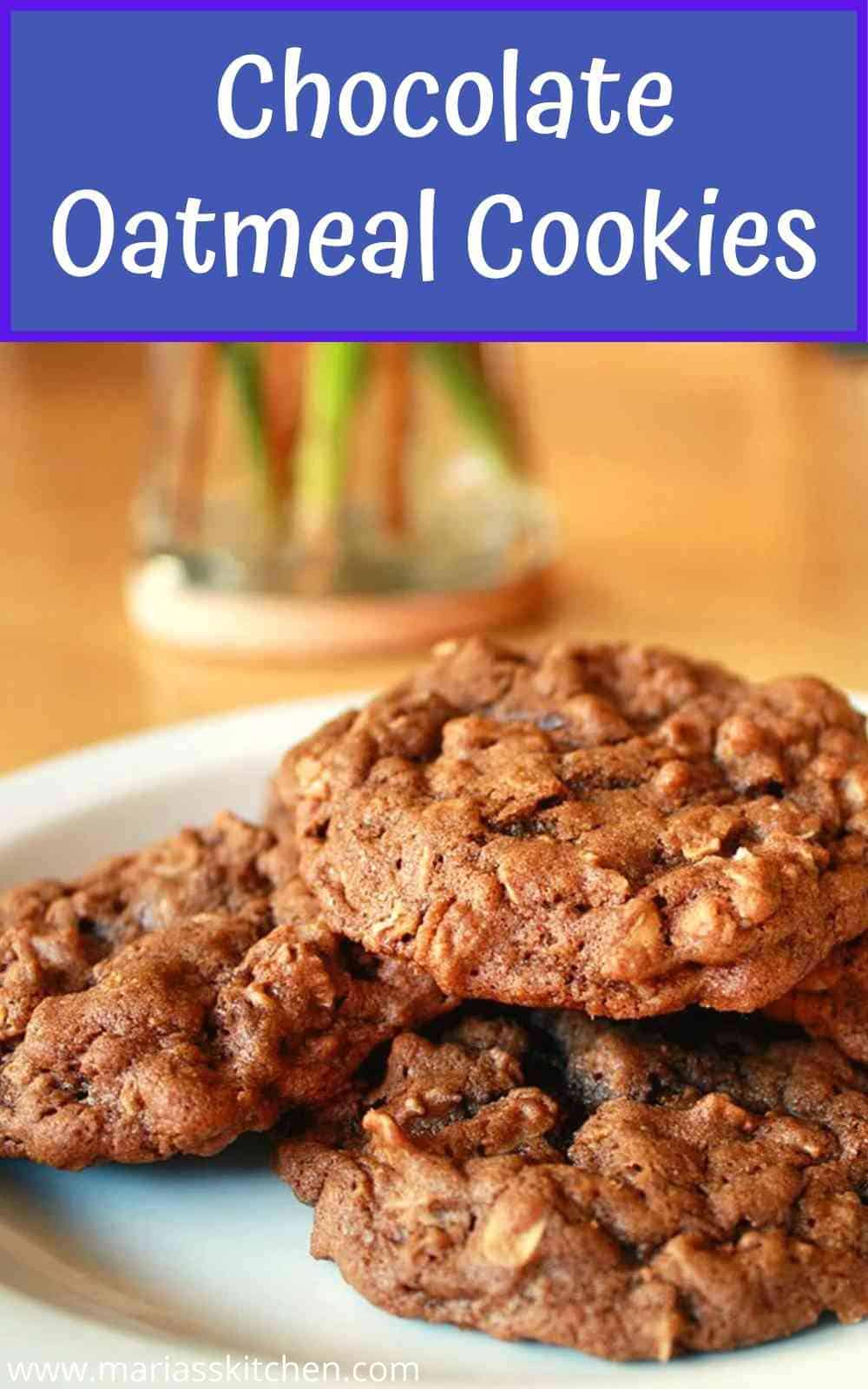 ---