Decadent doesn't even begin to describe these blondies.
Delicious Rolo Stuffed Blondies
Ingredients:
1 1/2 Sticks unsalted butter, softened
1 1/4 c. sugar
2 large eggs
2 tsp. pure vanilla extract
2 c. all-purpose flour
1/2 tsp. kosher salt
1 tsp. baking soda
20 Rolos, unwrapped
1/2 c. Caramel
1/2 c. melted chocolate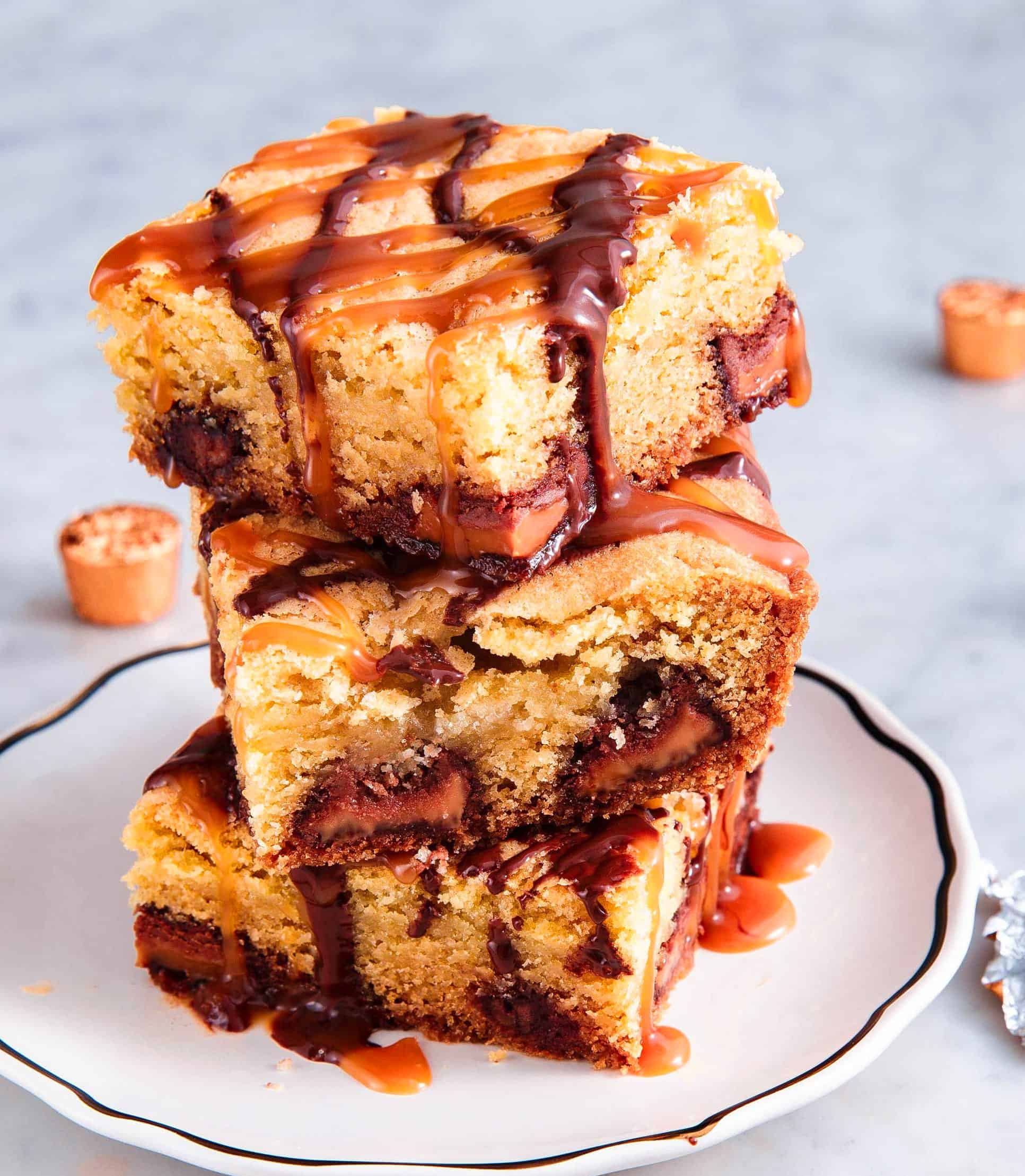 Directions:
Preheat oven to 350° and grease an 8″-x-8" cake pan. In a large bowl using a hand mixer, beat butter and sugar until fluffy. Add eggs and vanilla and beat until combined.
In a separate medium bowl, combine flour, salt, and baking soda. Whisk to combine.
Pour dry ingredients into wet ingredients and stir until just incorporated.
Transfer batter to the prepared baking pan, then place Rolos onto batter, about a 1/2" apart. Press Rolos into the dough slightly.
Bake until golden, 45 to 50 minutes, or until a toothpick inserted into the center of the blondies comes out clean. Let cool, then drizzle with caramel and melted chocolate. Slice into squares and serve.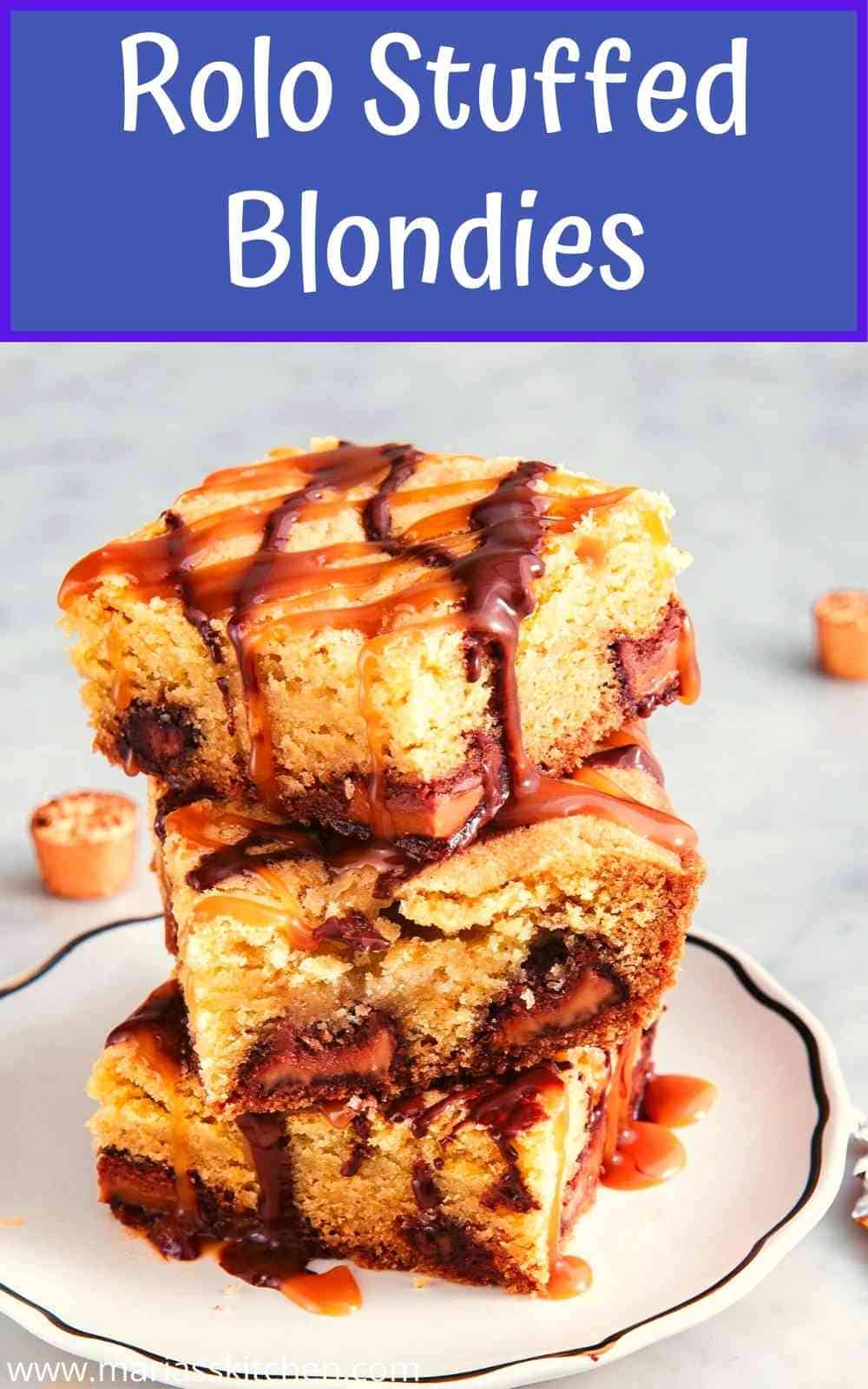 ---