I made these for a company Thanksgiving potluck and everyone raved! They were the best tasting (and best textured) pecan pies I've ever made and they were the perfect serving size for a gathering with lots of deserts to try. Extremely pleased and this recipe will go in my personal recipe collection to be used over and over again!
These tasty, pecan-filled mini pies are great for the holidays or an easy, elegant dessert anytime. The use of light corn syrup lets the pecan goodness shine through, rather than overwhelming with sugary sweetness. Be careful when eating these – if you get some of the filling on your face, your tongue may beat you to death trying to get to it! Try serving warm with vanilla ice cream. Serve warm or cool and place in airtight containers up to 1 week.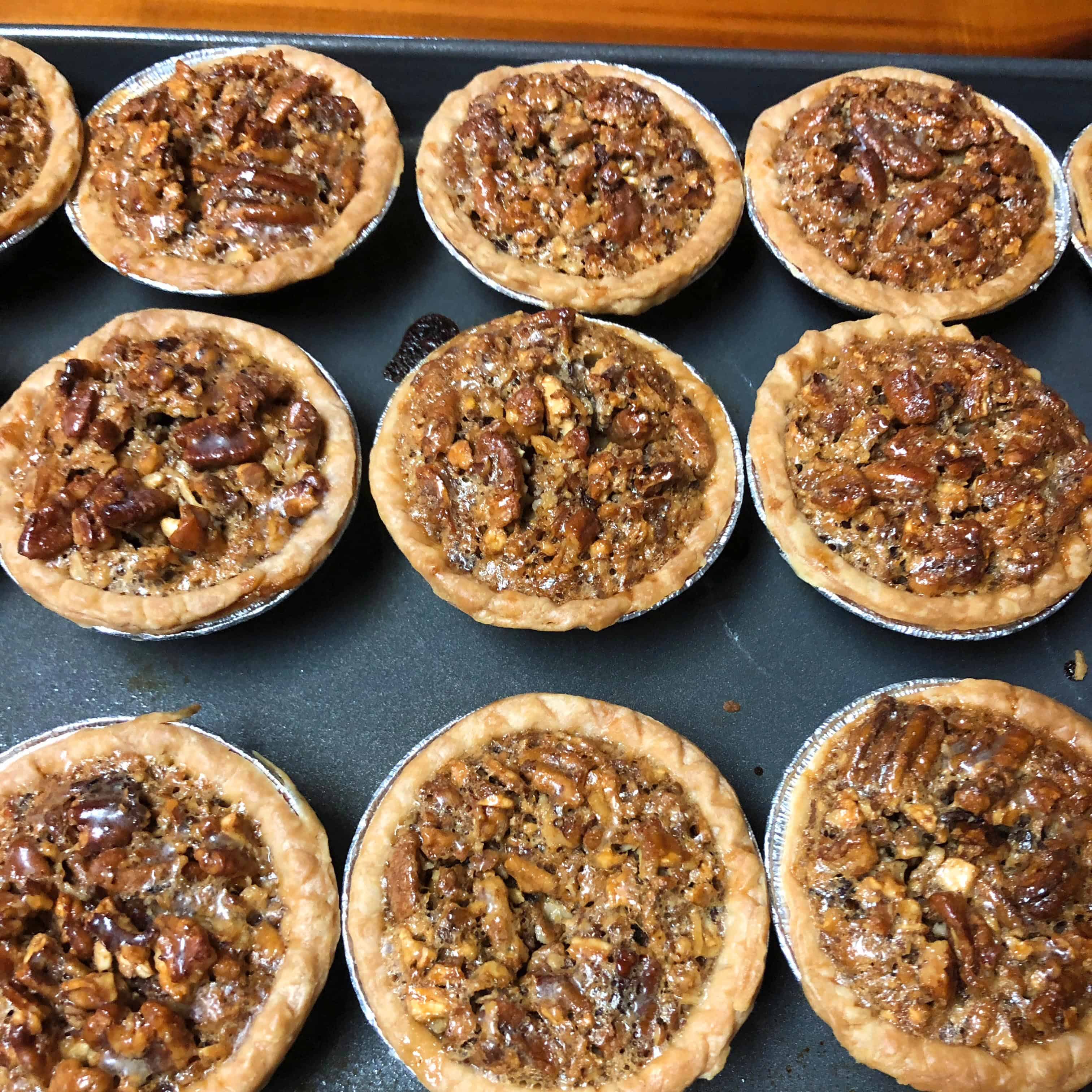 Delicious Mini Pecan Pies
Ingredients:
1 ½ cups pecan halves
1 cup white sugar
3 eggs, beaten
½ cup light corn syrup
½ cup dark corn syrup
2 tablespoons butter, melted
1 teaspoon vanilla extract
¼ teaspoon salt
18 (3 inch) ready-to-bake pie shells
Directions:
Preheat oven to 350 degrees F (175 degrees C).
Place pecans on a food processor and pulse until coarsely chopped.
Mix sugar, eggs, light corn syrup, dark corn syrup, butter, vanilla extract, and salt together in a bowl; fold in pecans. Spoon 1/4 cup pecan mixture into each pie shell. Place pies on a baking sheet.
Bake in the preheated oven until pies are slightly browned, 25 to 30 minutes.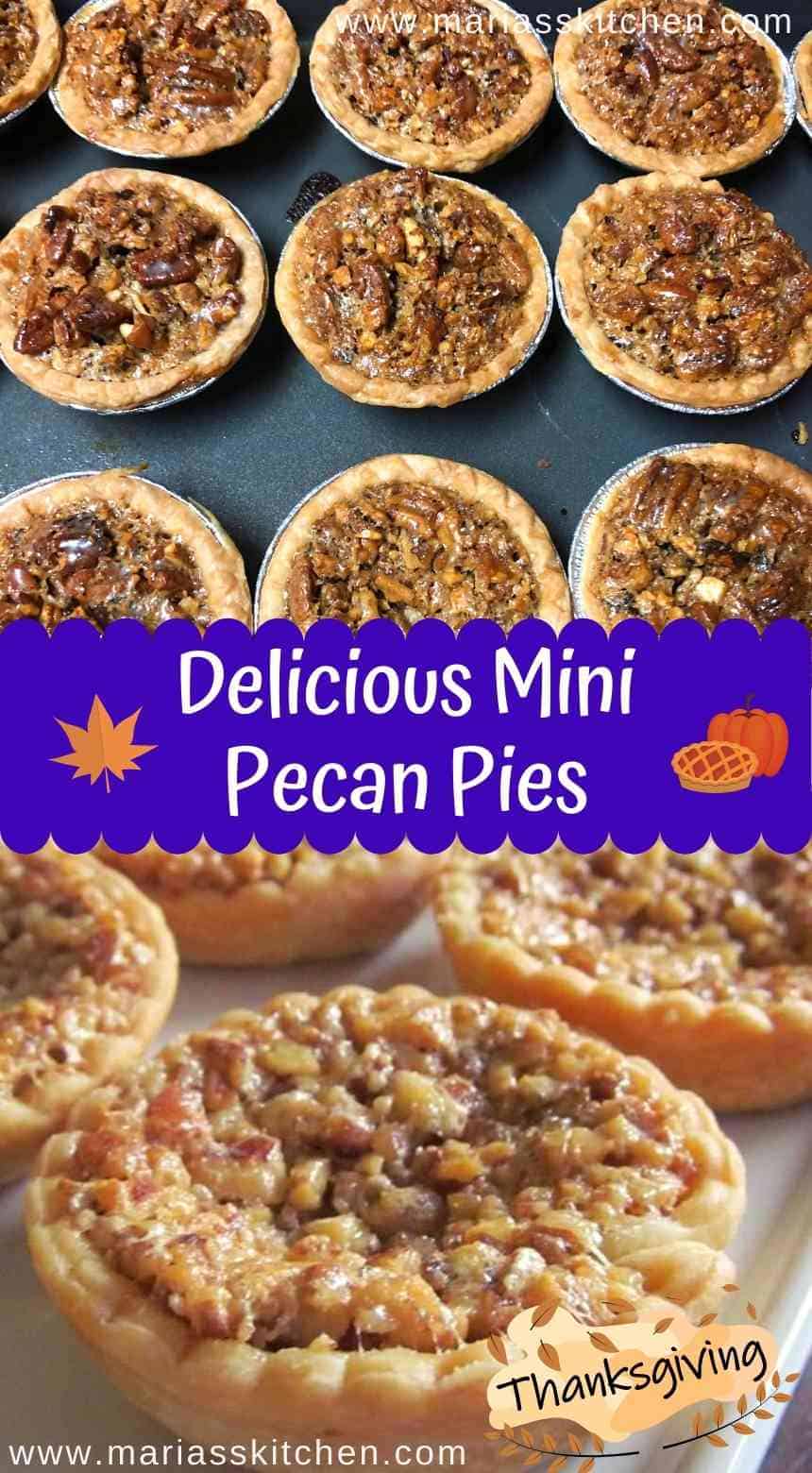 ---