These Peanut Butter Cookie Dough Bars are so easy and quick to make. The cookie dough bars with chocolate and peanut butter succeed without baking in the refrigerator.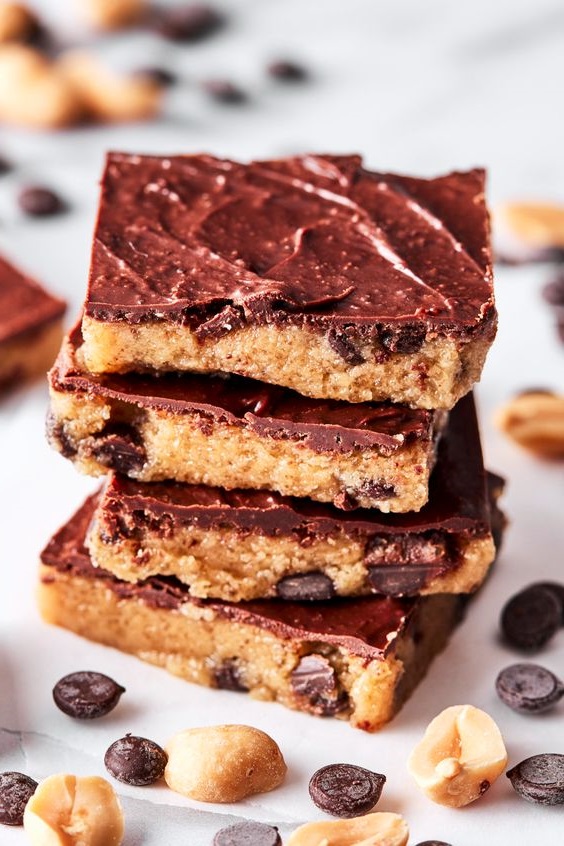 Delicious Peanut Butter Cookie Dough Bars
Ingredients:
FOR THE COOKIE DOUGH
80 g butter (room temperature)
80 g brown sugar
1 tablespoon peanut butter (or other nut puree)
1 tablespoon maple syrup
100 g ground almonds (or almond flour)
50 g ground hazelnuts
1 pinch of salt
50 g plain chocolate chips
FOR THE CHOCOLATE LAYER
50 g Dark chocolate chips
1 TBSP. peanut butter (or other nut puree)
Directions:
Line small baking dish or brownie baking tray (approx. 20 x 20 cm) with baking paper. For cookie dough, cream soft v butter with sugar, stir in peanut butter and maple syrup. Combine almonds, hazelnuts and salt, add and mix until a firm dough forms. Fold in chocolate drops. Pour batter into pan, spread evenly and press down, refrigerate.
You can also bake the dough wonderfully! Simply bake in a preheated oven at 180 degrees top/bottom heat for about 20 minutes. Allow to cool and top with a chocolate layer if desired.
For the chocolate layer, melt chocolate with peanut butter. Stir until smooth, forming a runny mixture. Spread evenly over dough, then chill for about 20 minutes until chocolate is firm. Cut into small pieces and enjoy cold. Cookie bars make about 20 pieces and will keep for at least 5 days in the refrigerator.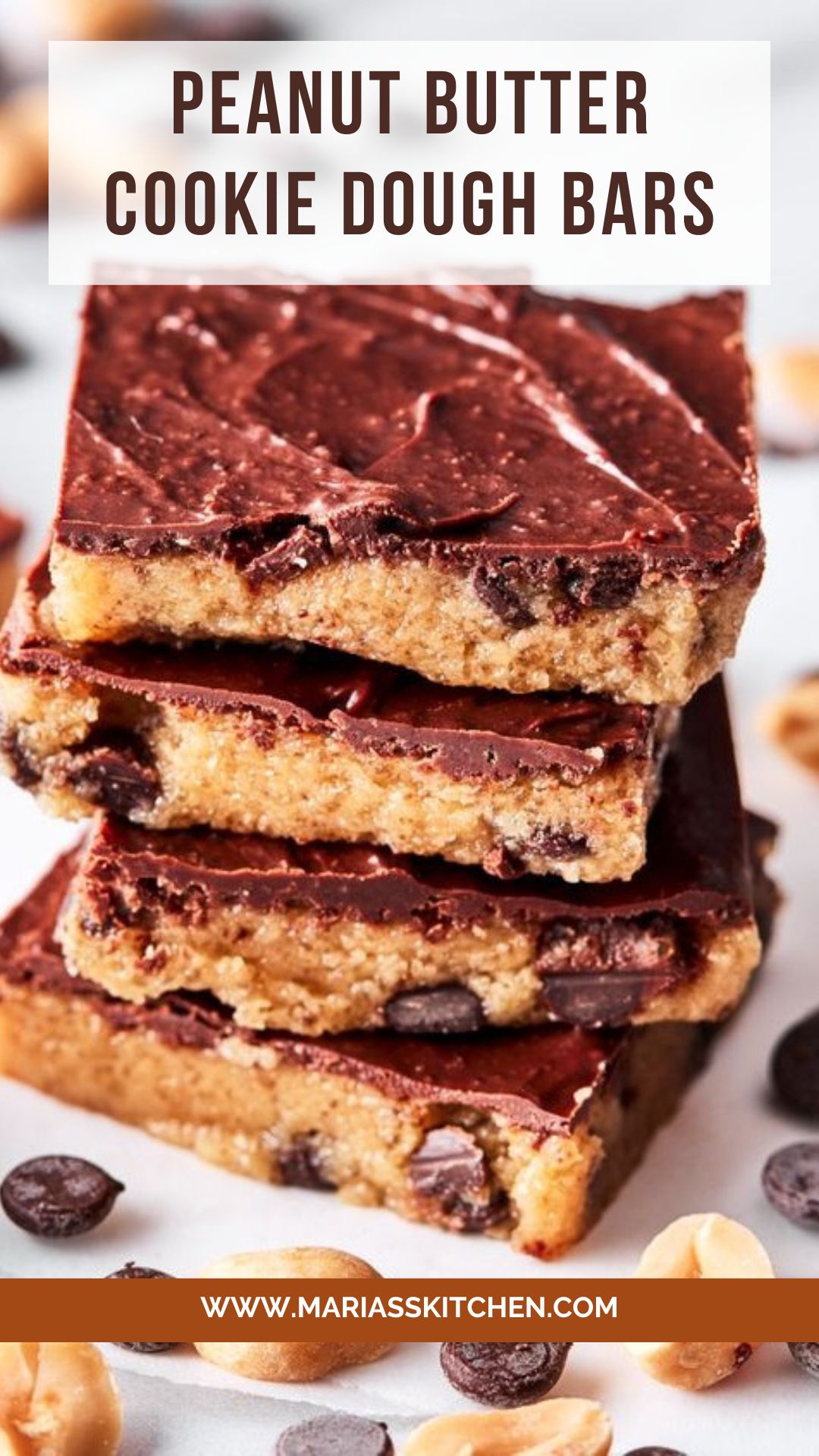 ---