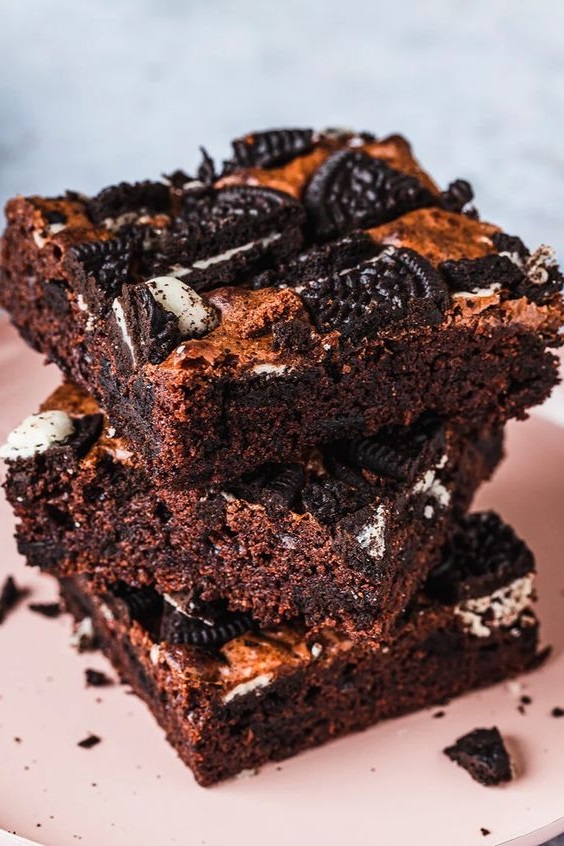 One of the best brownie recipes I have tried. I find it very good, and all my family love this recipe.
Easy and Delicious Oreo Brownies
Ingredients:
110 ml neutral cooking oil (sunflower oil)
180 g brown sugar
2 eggs (size M)
2 tablespoons baking cocoa
70 g flour
1 pinch of salt
20 Oreo cookies
Directions:
Some butter for the baking tray
for the brownies Preheat oven to 180 degrees (convection oven: 160 degrees). Grease brownie tray (28 x 23 cm) or line with baking paper. Whisk cooking oil with sugar and eggs. Mix baking cocoa with flour and salt and add to remaining batter, mix briefly.
Coarsely chop 14 Oreo cookies and add to batter mixture, folding briefly. Pour batter into prepared baking dish and smooth out. Roughly chop remaining Oreo cookies and spread on top of batter. Bake brownies in preheated oven for about 25-30 minutes. Let cool.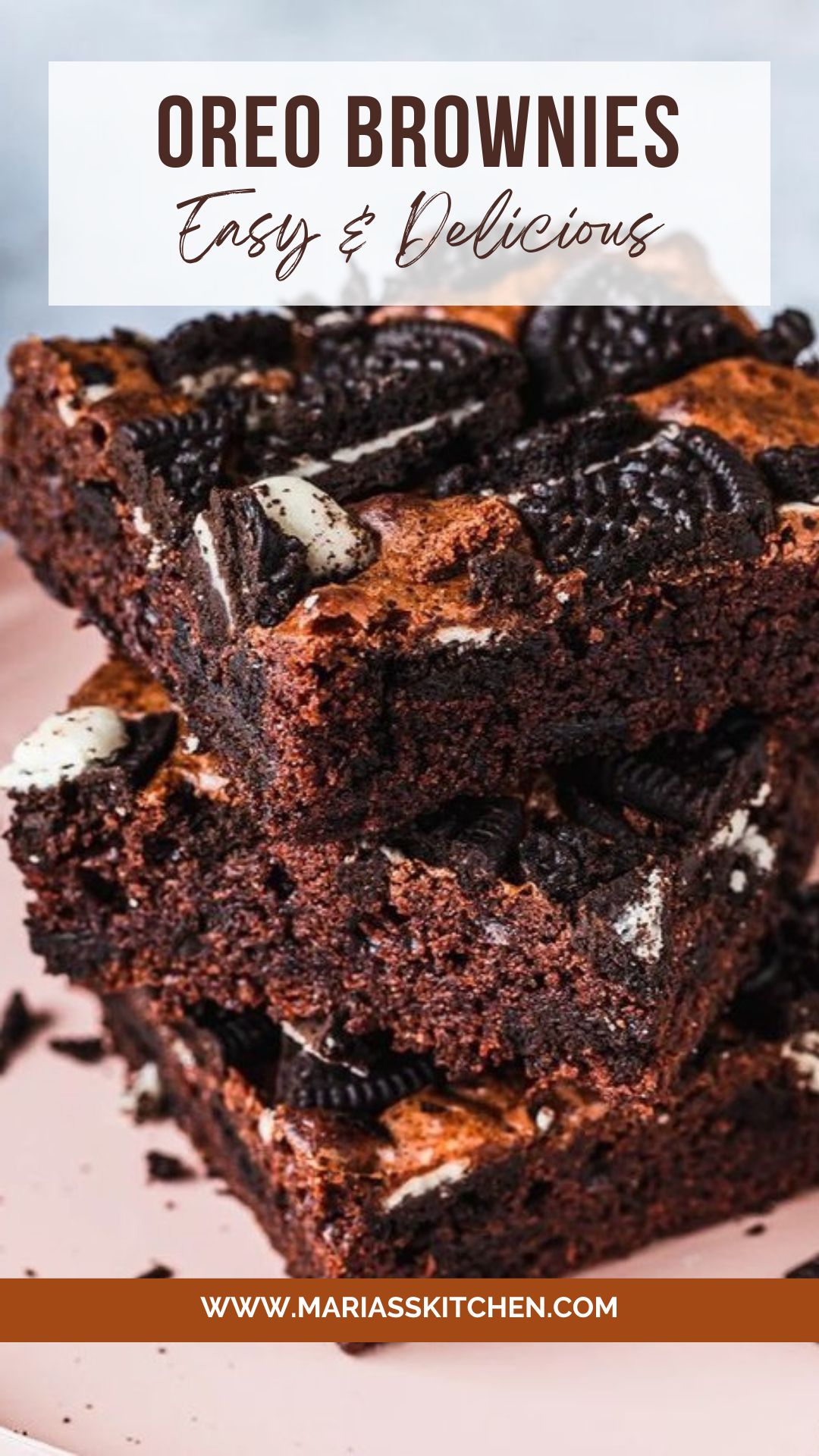 ---