These bars are sweet, moist, and just scrumptious in every way.. Perfect for Thanksgiving! Enjoy classic frosted pumpkin bars made with the goodness of whole wheat flour. Definitely wait for the cake too cool before frosting; otherwise you are likely to melt it and make a sugary soupy (but yummy) mess.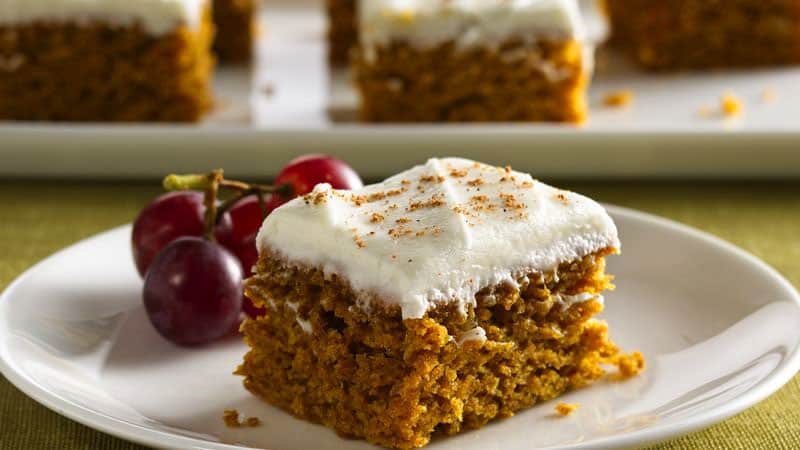 Delicious Pumpkin Ginger Bars
Ingredients:
Bars
1 1/2 cups packed brown sugar
1 cup Gold Medal™ all-purpose flour
1 cup Gold Medal™ whole wheat flour
1/4 cup finely chopped crystallized ginger
2 teaspoons baking powder
1 1/2 teaspoons ground cinnamon
1 teaspoon baking soda
1/4 teaspoon salt
1/2 cup vegetable oil
1/2 cup milk
1 teaspoon vanilla
1 can (15 oz) pumpkin (not pumpkin pie mix)
2 eggs
Frosting:
1 package (3 oz) cream cheese, softened
2 tablespoons butter or margarine, softened
1/2 teaspoon vanilla
3 cups powdered sugar
1 to 2 tablespoons milk
Ground nutmeg, if desired
Directions:
Heat oven to 350°F. Grease 15x10x1-inch pan with shortening or cooking spray; lightly flour. In large bowl, beat bar ingredients with electric mixer on low speed until moistened. Beat on medium speed 2 minutes. Spread in pan.
Bake 20 to 30 minutes or until toothpick inserted in center comes out clean. Cool completely, about 1 hour.
In small bowl, beat cream cheese and butter on low speed until blended. Beat in 1/2 teaspoon vanilla. Gradually beat in powdered sugar, 1 cup at a time, and 1 to 2 tablespoons milk until frosting is smooth and spreadable. Frost cooled bars. Sprinkle with nutmeg. Refrigerate about 30 minutes or until set. For bars, cut into 8 rows by 6 rows. Store in refrigerator.
Tips:
One-half teaspoon ground ginger can be used in place of the crystallized ginger, but expect a different texture and flavor.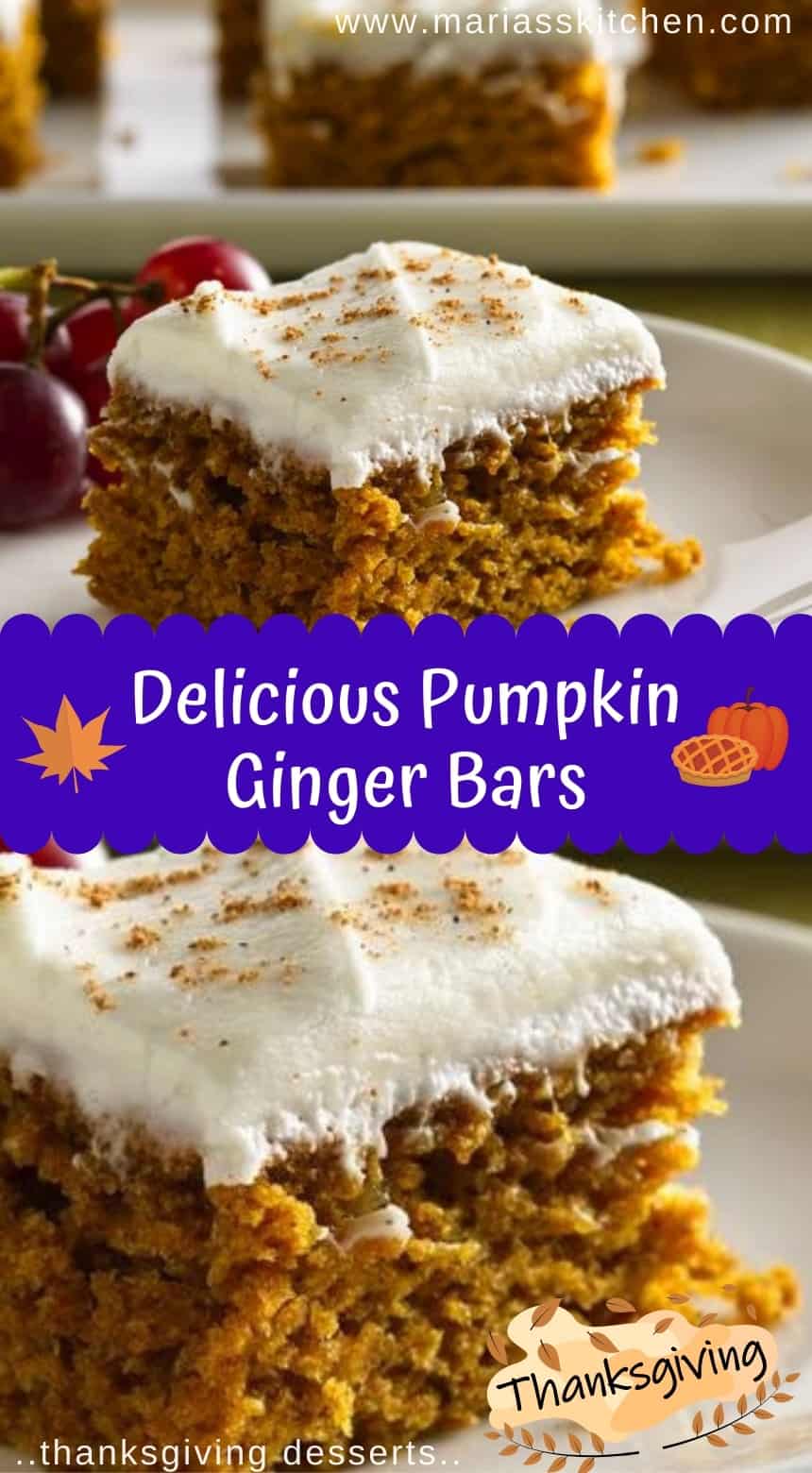 ---