The easiest homemade cannoli! I was looking for something different to serve as dessert on Thanksgiving, in place of the pumpkin pies, and I came up with this and it was a huge hit. I found this recipe and did a test run over the weekend for some dinner guests and the results were awesome! The results are smooth, crunchy and so fun to eat! The consistency of the filling was light with just the right amount of pumpkin pie spice to compliment the pumpkin flavor. Turned out better than I thought it would have. The pumpkin wasn't over powering and it was less sweat than a regular cannoli , which is a good thing. I thought I would try filling them the night before and admittedly the shells were slightly soft, but still good. If you have the time, I would recommend filling them the same day as you'll be serving them, otherwise the night before still produces a delicious dessert.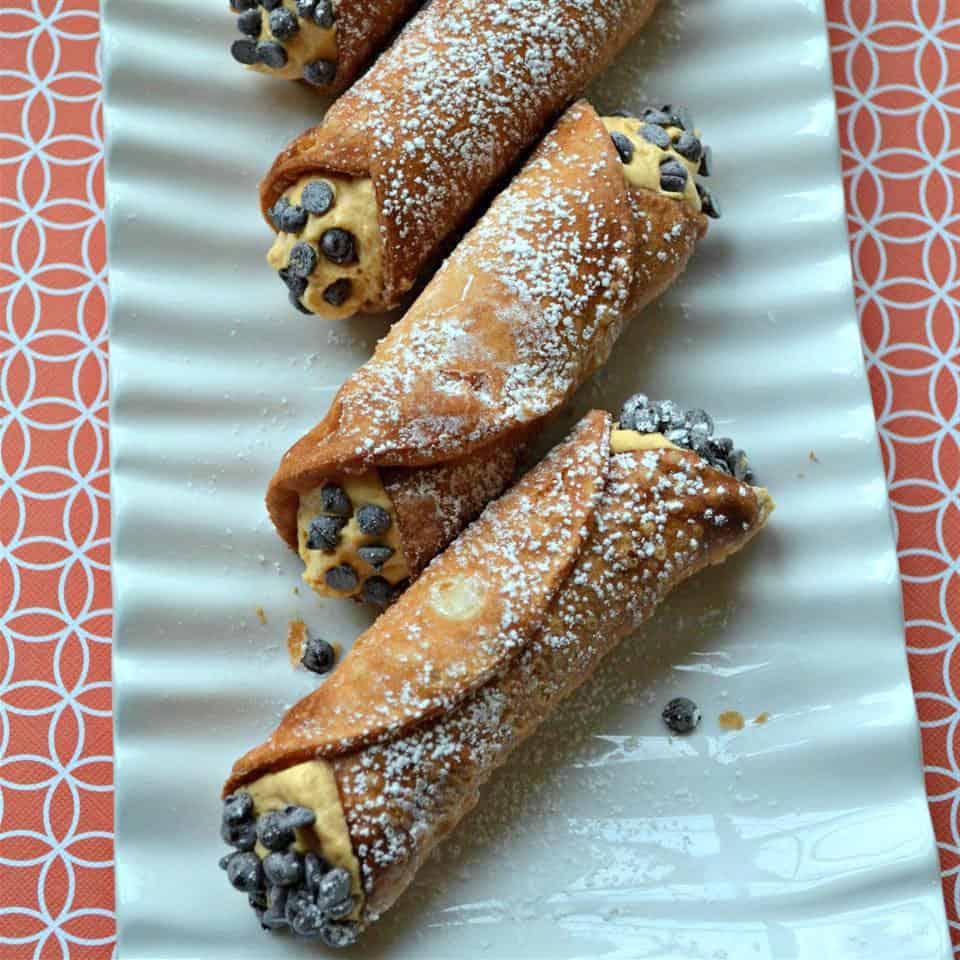 Easy and Delicious Pumpkin Cannoli
Ingredients:
1 cup confectioners' sugar
¾ cup canned pumpkin
4 ounces mascarpone cheese
½ cup ricotta cheese
¼ cup instant vanilla pudding mix
1 teaspoon pumpkin pie spice
½ cup heavy whipping cream
12 large cannoli shells
1 tablespoon sprinkles, or as desired
1 teaspoon confectioners' sugar for dusting
Directions:
Stir 1 cup confectioners' sugar, pumpkin, mascarpone cheese, ricotta cheese, pudding mix, and pumpkin pie spice together in a bowl until smooth.
Beat cream in a chilled bowl with an electric mixer until stiff peaks form; fold into pumpkin mixture. Spoon pumpkin mixture into a resealable plastic bag and snip a 3/4-inch hole in 1 corner. Pipe pumpkin mixture into each cannoli shell. Garnish the ends with sprinkles and confectioners' sugar.
---