Made this for thanksgiving.. Everyone loved it. It was creamy and not to sweet. Even family members who don't normally like pumpkin desserts gave it a thumbs up! The whipped cream 'frosting was a perfect compliment and will be my go to going forward for other types of cakes as well…so light a fresh!
The pumpkin and cake layers in this dessert magically switch places as they're baking and then get topped with a gorgeously fluffy cream cheese whipped cream.. Will be making this again. Super impressed.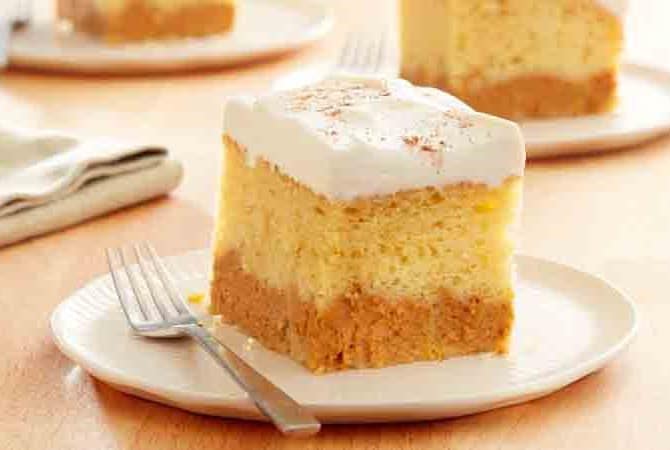 Delicious Pumpkin Layered Magic Cake
Ingredients:
Cake Layer:
1 box Betty Crocker™ Super Moist™ yellow cake mix
1 cup water
1/2 cup vegetable oil
3 eggs
Pumpkin Layer:
1 can (15 oz) pumpkin (not pumpkin pie mix)
1 cup packed brown sugar
1 cup half-and-half
3 eggs
2 teaspoons pumpkin pie spice
1/2 teaspoon salt
Topping:
1 package (8 oz) cream cheese, softened
3/4 cup powdered sugar
1 teaspoon vanilla
1/8 teaspoons salt
2 cups heavy whipping cream
Pumpkin pie spice
Directions:
Heat oven to 350°F. Spray bottom only of 13×9-inch pan with cooking spray.
In large bowl, beat Cake Layer ingredients with electric mixer on low speed until moistened. Scrape bowl; beat 2 minutes on medium speed. Spread in pan.
In another large bowl, mix Pumpkin Layer ingredients with whisk until smooth. Carefully spoon pumpkin mixture over cake batter in pan.
Bake 48 to 53 minutes or until cake is set when touched lightly in center. Cool 30 minutes. Refrigerate at least 4 hours to chill.
In large bowl, beat cream cheese, powdered sugar, vanilla and 1/8 teaspoon salt until smooth. Add whipping cream; beat until smooth, and stiff peaks form. Spread over chilled cake. Sprinkle lightly with pumpkin pie spice. Store covered in refrigerator.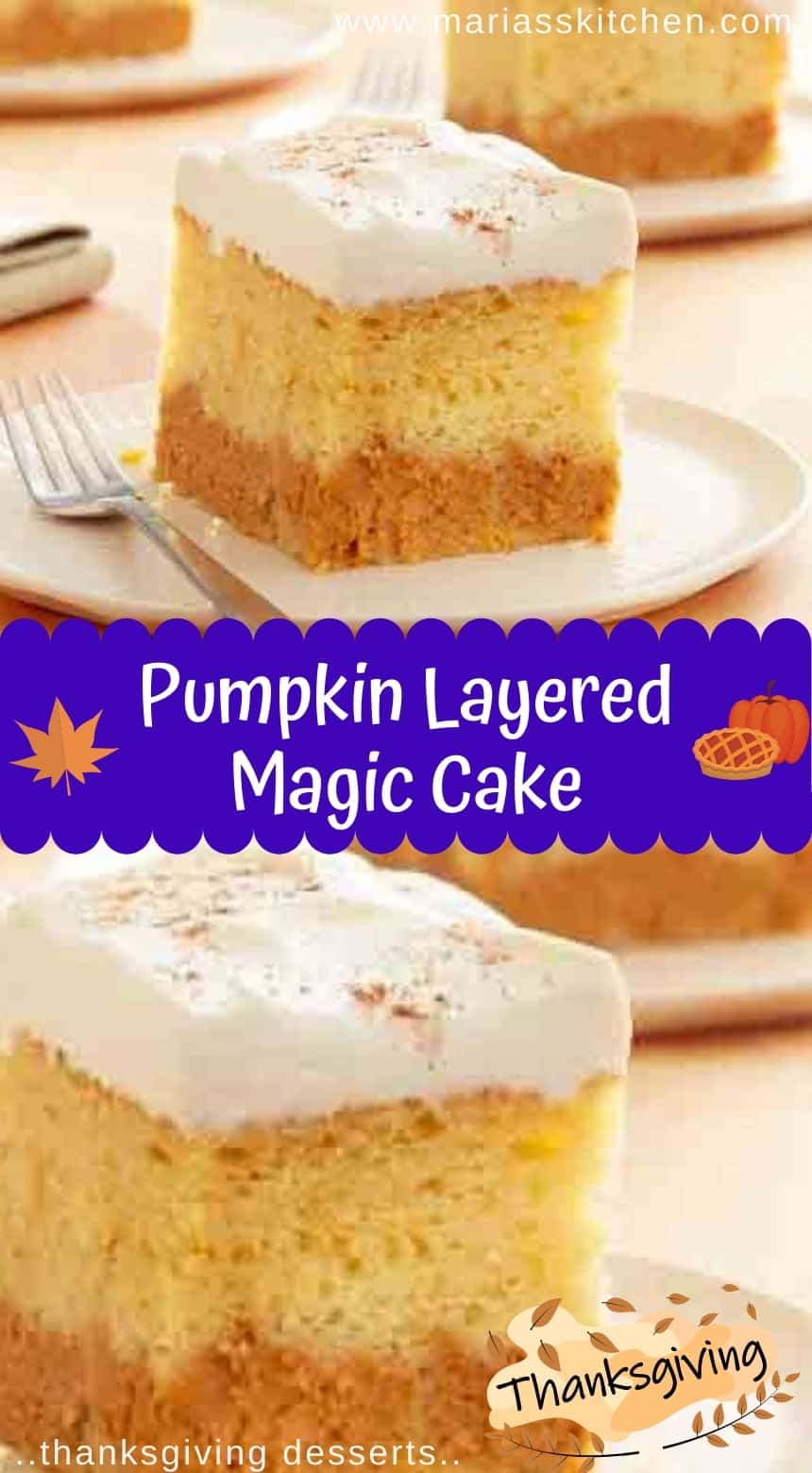 ---