This recipe exceeded my expectations! perfect for Thanksgiving! Easy to make and serve, it tastes so much like pumpkin pie. Not to sweet and feed a lot of people.. Made easier with a cake mix and baked in a pan everyone has, this dessert feeds a crowd! Next time I might try to mix the butter with the yellow cake mix to make it more moist, but it was delicious, and I plan to make it again and try the spice cake mix.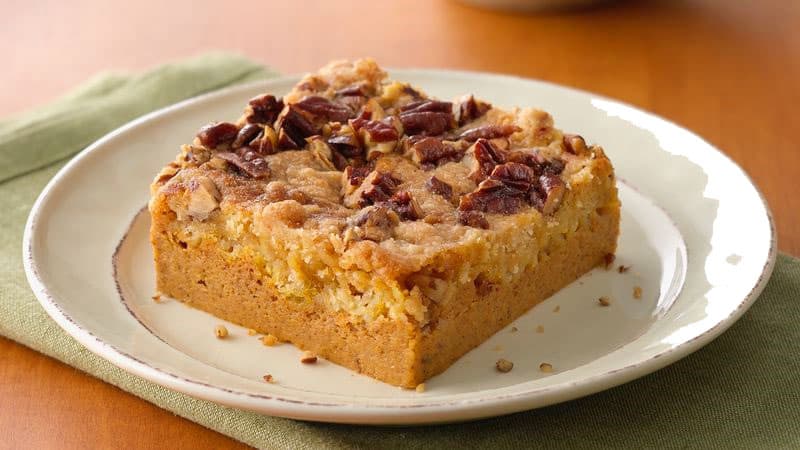 Delicious Praline Pumpkin Dessert
Ingredients:
1 can (15 oz) pumpkin (not pumpkin pie mix)
1 can (12 oz) evaporated milk
3 eggs
1 cup sugar
4 teaspoons pumpkin pie spice
1 box Betty Crocker™ Super Moist™ yellow cake mix or spice cake mix
1 1/2 cups chopped pecans or walnuts
3/4 cup butter or margarine, melted
Whipped cream, if desired
Additional pumpkin pie spice, if desired
Directions:
Heat oven to 350°F (325°F for dark or nonstick pan). Grease or spray bottom and sides of 13×9-inch pan. In medium bowl, beat pumpkin, milk, eggs, sugar and 4 teaspoons pumpkin pie spice with wire whisk until smooth. Pour into pan.
Sprinkle dry cake mix over pumpkin mixture. Sprinkle with pecans. Pour melted butter evenly over top.
Bake 50 to 60 minutes or until knife inserted in center comes out clean. Cool 30 minutes.
To serve, cut dessert into 4 rows by 3 rows. Serve warm or chilled with dollop of whipped cream sprinkled with pumpkin pie spice. Store covered in refrigerator.
Tips:
Use canned pumpkin, not pumpkin pie mix, for this dessert. Pumpkin pie mix contains sugar and spices, not just pumpkin.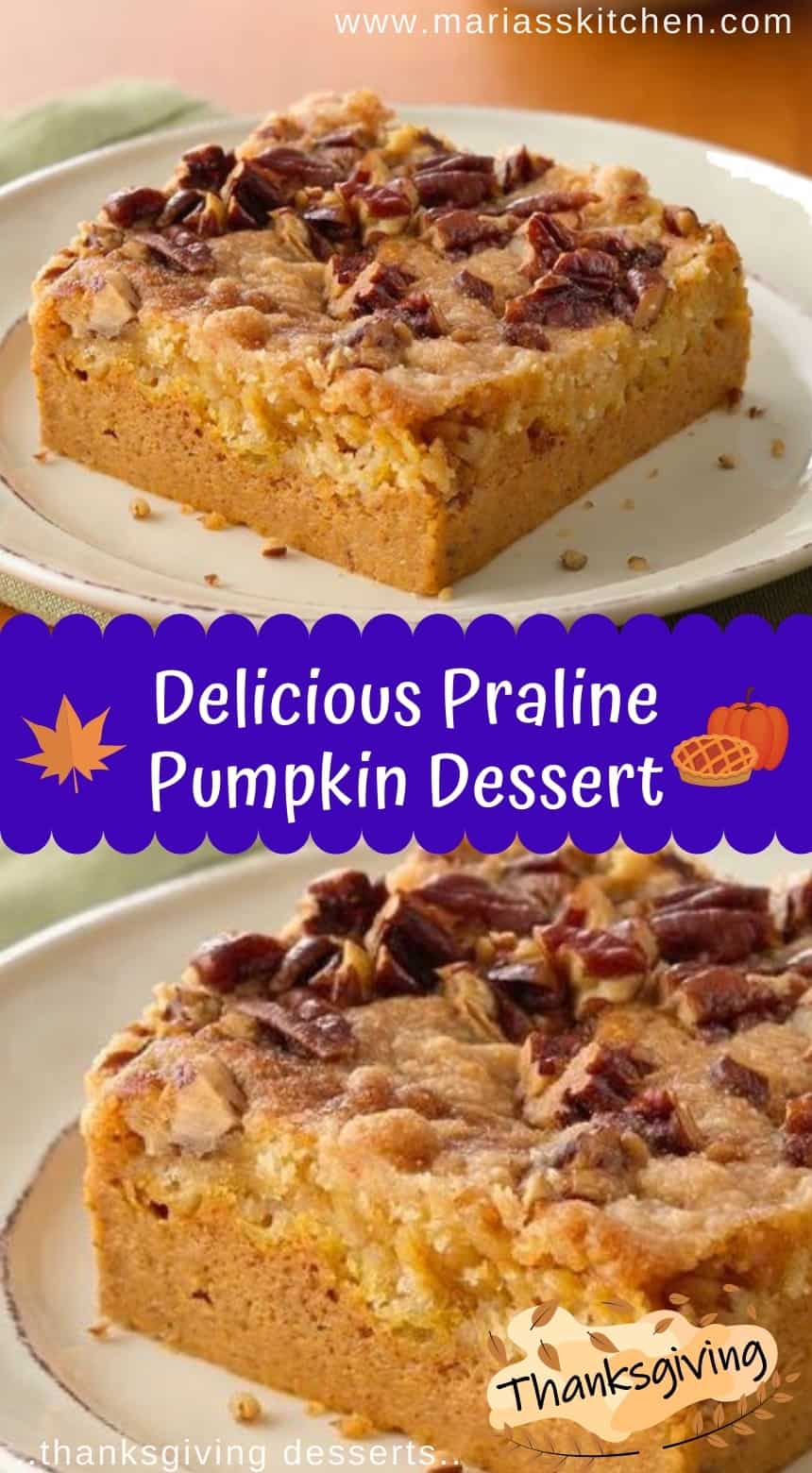 ---