This chocolate Cake will bring smiles to the face of the birthday boy or girl. This is also great for entertaining. And the crowds go wild! And so does the cook because this is EASY! I will say that this cake gets only better with time. I made it on Saturday to serve on Sunday and it was very good. But by Tuesday I thought it was great! Oh and the only reason it lasted this long is that it is incredibly rich. A 3×3 slice is too big. Trust me on this. Serve smaller slices and enjoy it for a couple of extra days!
I've made this cake a number of times and it's always a big hit. This is definitely a keeper and will make over and over.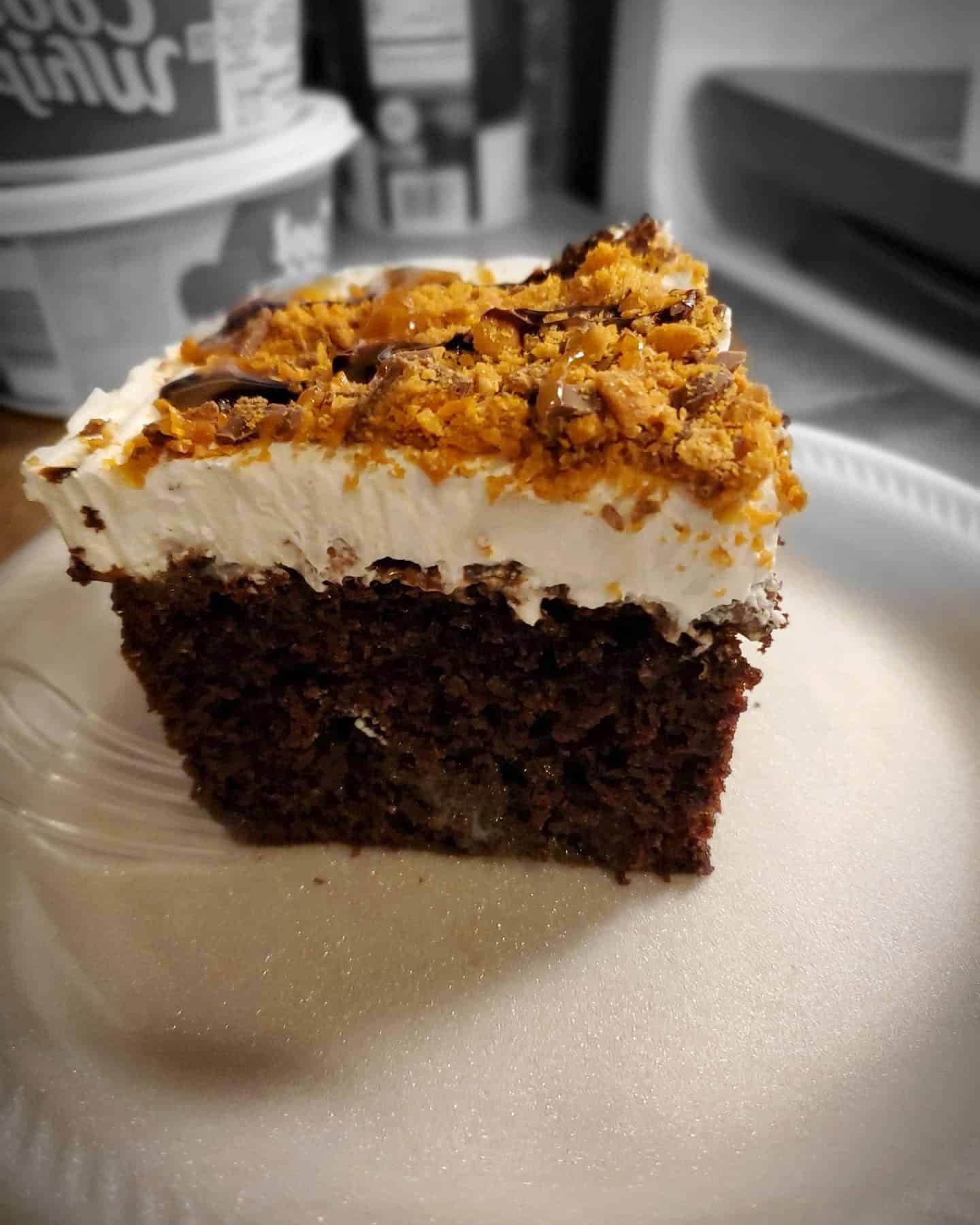 Chocolate Butterfinger Caramel Cake
Ingredients:
1 (18.25 ounce) package chocolate cake mix
1 (14 ounce) can NESTLE® CARNATION® Sweetened Condensed Milk
36 pieces NESTLE® BUTTERFINGER® Bites Candy, chopped, divided
1 (12.25 ounce) jar caramel ice cream topping
1 pint whipping cream, whipped
Directions:
Prepare cake according to package directions using a 13 x 9-inch baking pan. Cool completely in pan on wire rack.
Poke holes in cake about 1-inch apart and 1-inch deep using handle of wooden spoon. Pour sweetened condensed milk over cake. Sprinkle with half of chopped Butterfinger. Pour caramel topping over Butterfinger.
Spread whipped cream over cake; sprinkle with remaining chopped Butterfinger. Store in refrigerator until ready to serve. Refrigerate any uneaten cake.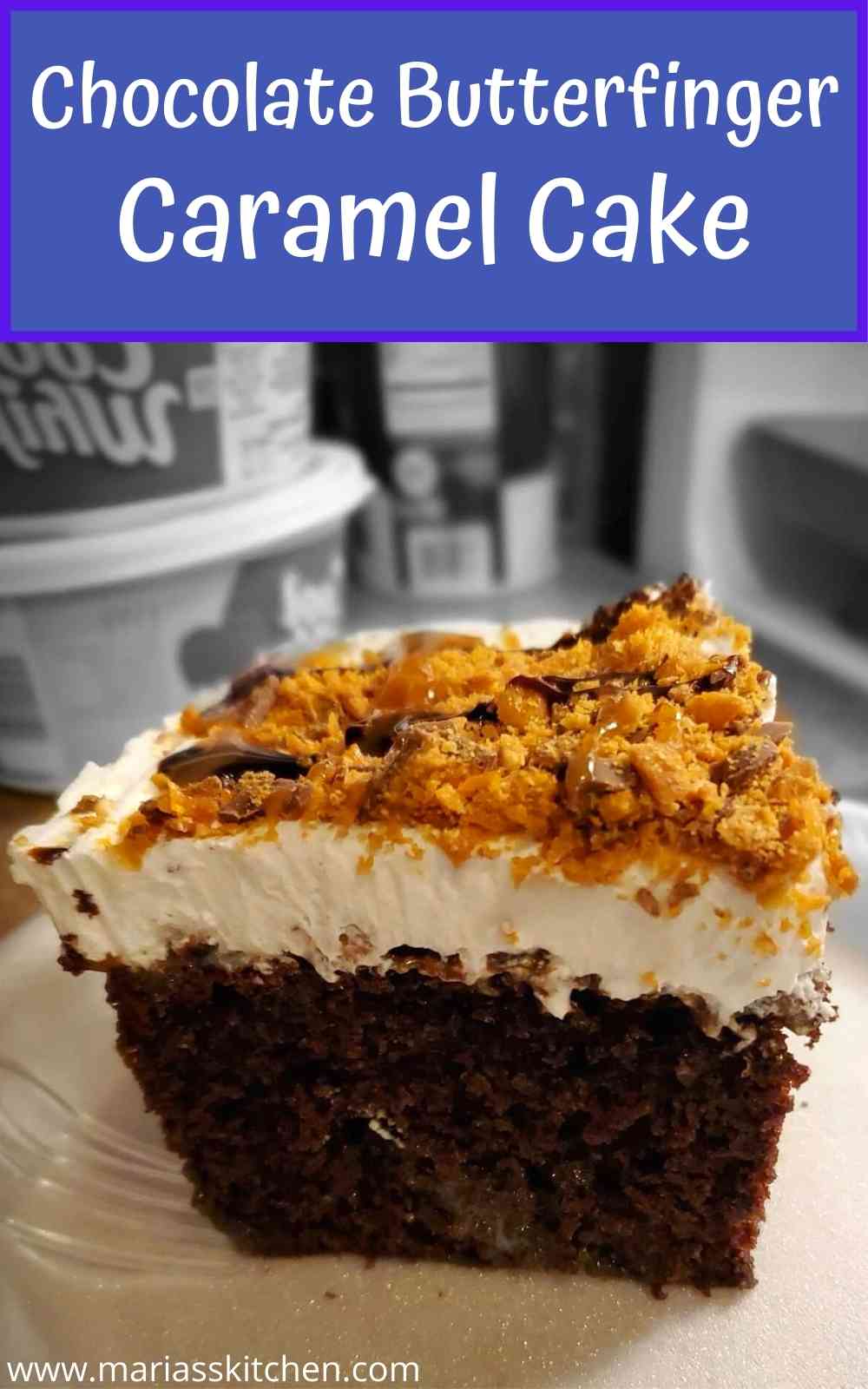 ---