Chocolate dough, buttercream, chocolate icing on top, that used to be one of, if not THE classic sheet cake for us kids of the 80s. The simplicity of moist dough and creamy component is simply unbeatable. In short, if you've never had mega slices, you should preheat the oven right now, right then and there.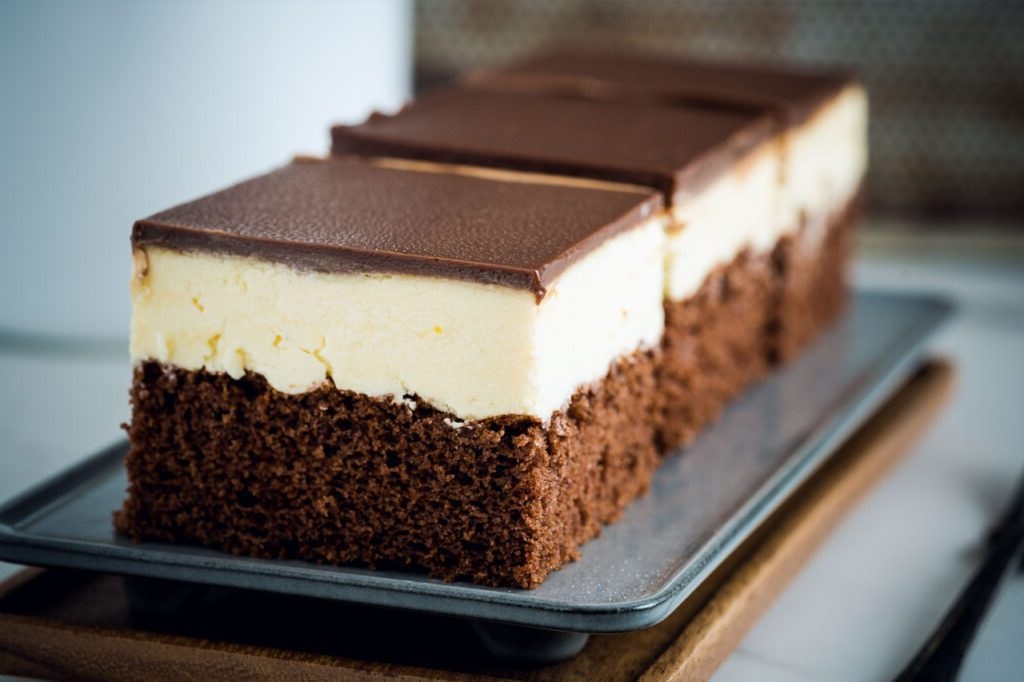 So let's get started right away.
for the dough:
5 eggs size L
250 g sugar
125 g oil
125 g water
200 g flour
1 pck. baking powder
40 g cocoa
for the cream:
500 g milk
1 pck. custard powder vanilla
50 g sugar
2 egg yolks (size L)
250 g soft butter
200 g powdered sugar
for the glaze
200 g cream
250 g dark chocolate coating
2 sheets gelatine
Directions:
For the cake:
Preheat the oven to 175°C top/bottom heat and line a baking tray with baking paper and a square baking frame.
Mix the eggs with the sugar for a few minutes until foamy.
Add the oil and water and mix briefly.
Now combine the flour, cocoa and baking powder and mix briefly but vigorously.
Pour the mixture onto the baking sheet, smooth it out and bake for about 15 to 20 minutes.
For the cream
Meanwhile, cook a pudding. Bring ¾ of the milk to the boil, meanwhile mix the remaining milk with 50 g sugar, pudding powder and the egg yolks until lump-free.
Stir this mixture into the boiling milk and let it boil until it has set.
Cover the pudding directly with plastic wrap and let it cool.
Blend the cooled pudding until smooth.
In an extra bowl, cream the butter with the powdered white sugar until fluffy, then add the pudding by the tablespoonful.
Spread this cream evenly over the cooled cake and refrigerate.
For the glaze
Finally, soak the gelatine in plenty of cold water. Meanwhile, melt the cream and the dark chocolate coating in a saucepan and stir (do not bring to the boil!).
Now squeeze the gelatin and stir it into the glaze.
Spread the finished glaze on the buttercream and let it cool down.
Done!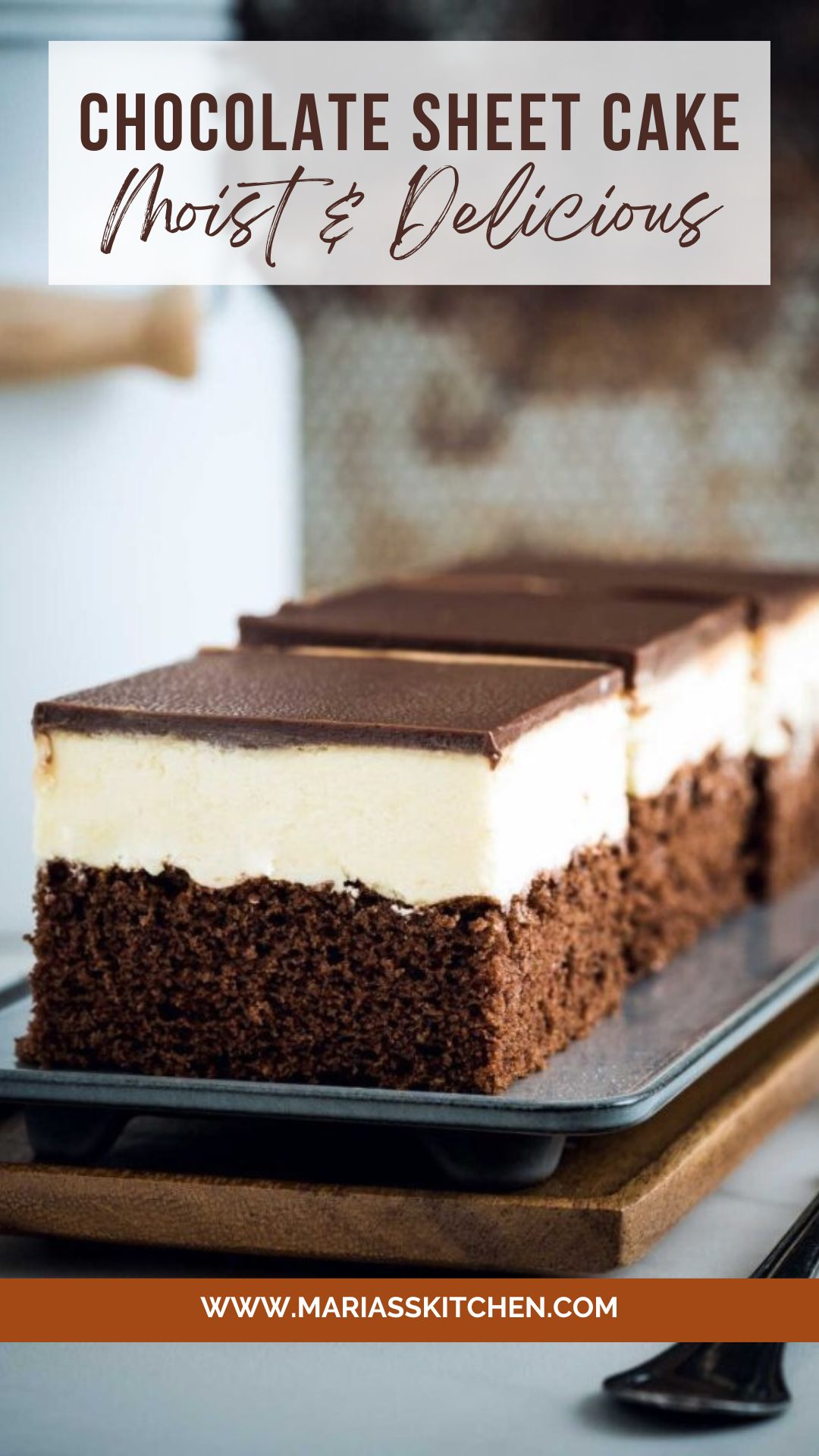 ---