The perfect combination of M&Ms and Peanut Butter make these blondies a perfect dessert! We love to serve them warm with a scoop of ice cream fresh out of the oven.
Sometimes I just want peanut butter and M&Ms (okay not sometimes… I want them everyday).
I decided to make something fast and easy so I could have these two amazing ingredients together.
I served some right out of the oven with some ice cream on top. With the rest, I let them cool and then ate them the next day!
We aren't huge chocolate lovers at our house, so having a peanut butter cookie with just the right amount of chocolate made these the perfect dessert.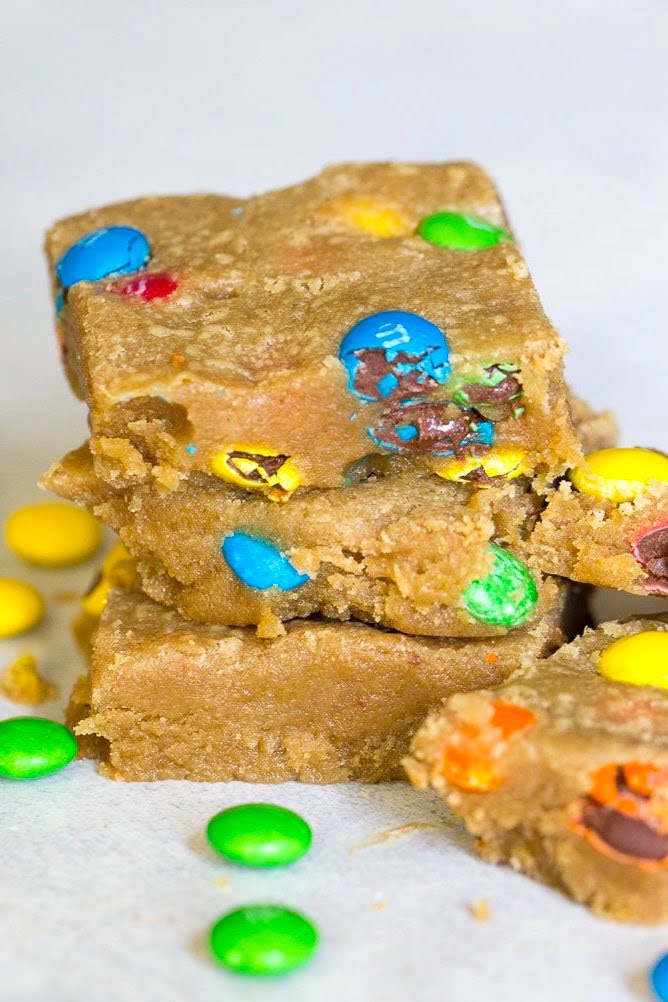 Pеаnut Buttеr M&M Blondies
10 mіn Prер Tіmе 
25 mіn Cооk Tіmе 
35 mіn Tоtаl Tіmе 
Ingrеdіеntѕ:
1/2 сuр (1 ѕtісk) unѕаltеd buttеr, mеltеd
1 cup light brоwn ѕugаr
1 large еgg
1 tеаѕрооn vаnіllа еxtrасt
1/2 сuр peanut buttеr
1/4 tеаѕрооn ѕаlt
1 cup аll-рurроѕе flоur
1 1/2 сuрѕ оf M&M'ѕ
Directions:
Preheat oven to 350 degrees and line an 8×8 baking dish with parchment paper or aluminum foil and lightly grease with cooking spray. Set aside
In a large bowl, combine the melted butter and light brown sugar. Mix thoroughly. Add in the egg and vanilla extract.
Mix in the peanut butter and make sure all of the wet ingredients are thoroughly mixed.
Add in the salt and flour. Then gently mix in 1 cup of M&M's.
Spread the brownie mixer in the baking dish and spread out evenly with a plastic spatula. Sprinkle 1/2 cup of M&M's on top and press into the batter.
Bake for 20-25 minutes or until a tooth pick inserted in the middle comes out clean.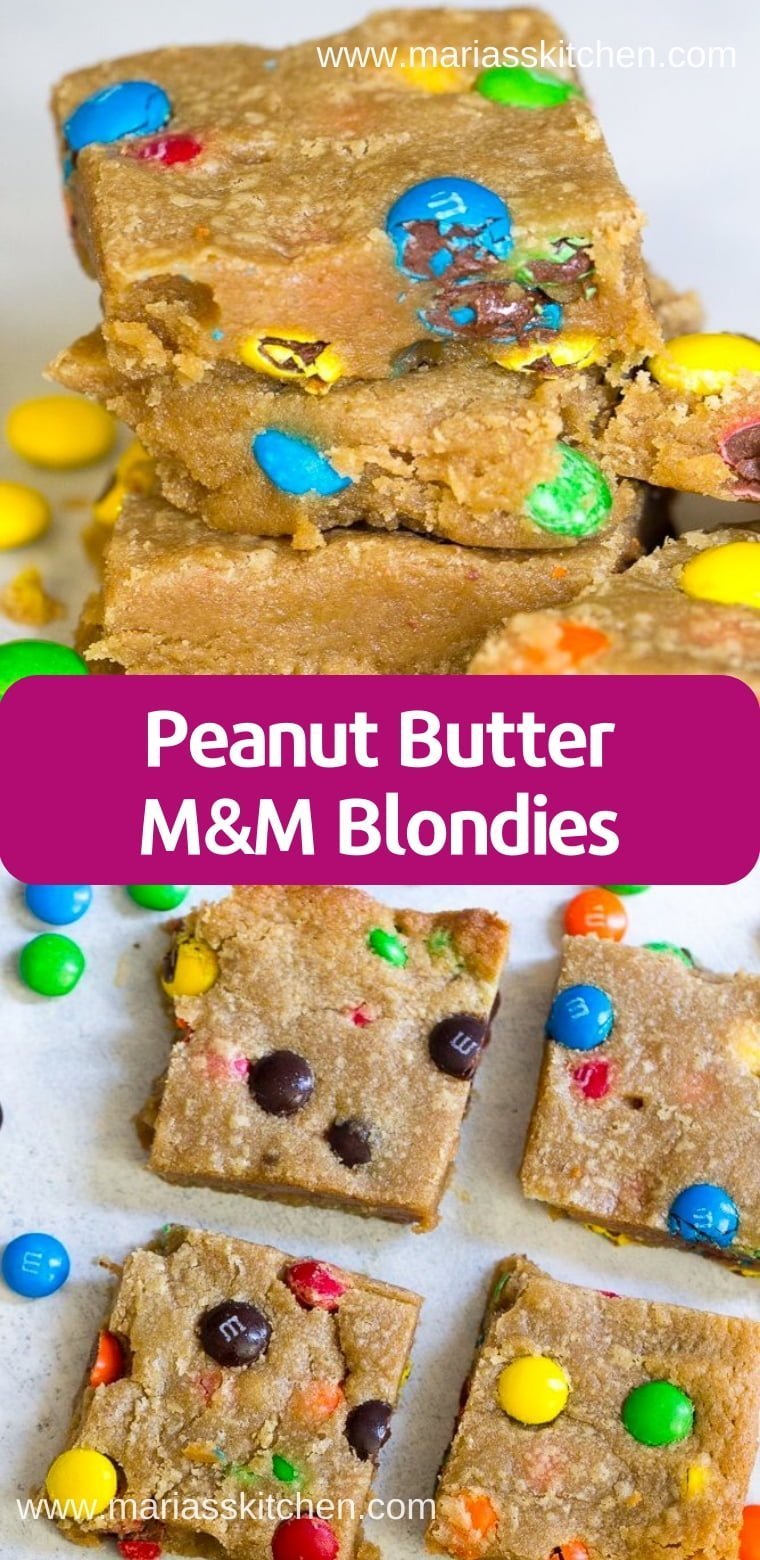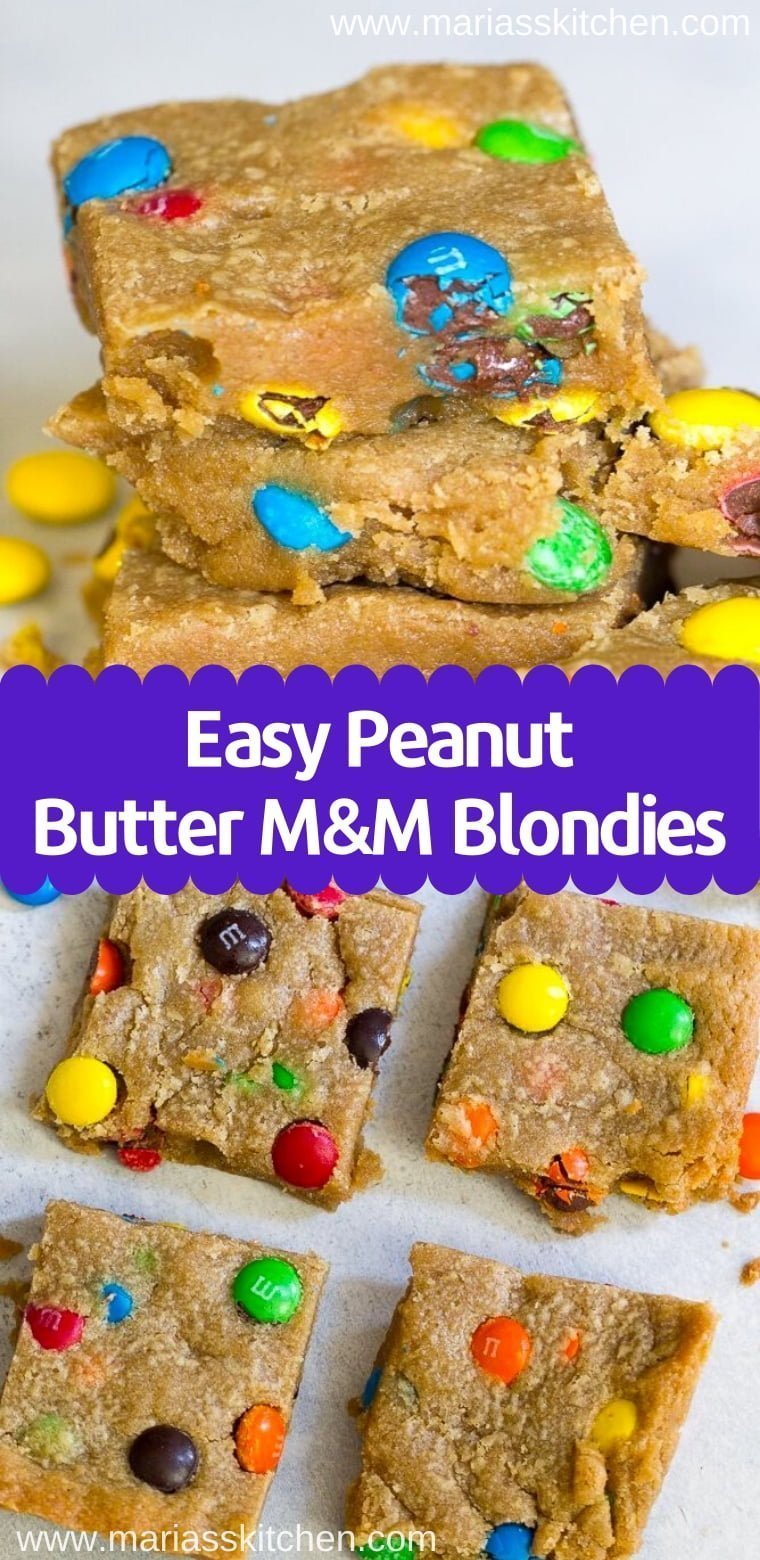 ---