This Spring Strawberry Dessert is a quick and easy dessert in a jar with strawberries and a delicious curd cream. On top comes grated white chocolate. Simple, quick and always very tasty.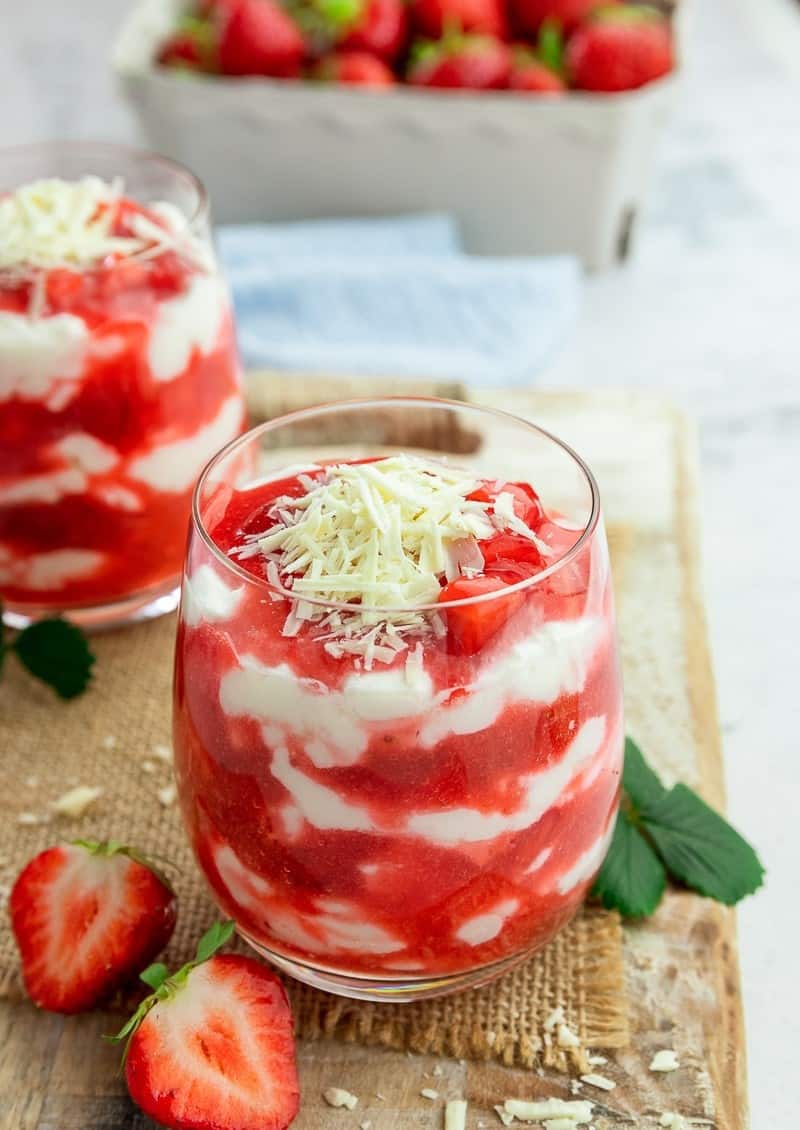 Spring Strawberry Dessert
Ingredients:
300 g strawberries
250 g low fat quark
200 ml cream, = 1 cup
45 g sugar
50 g white chocolate, cut into rasps
Salt
Directions:
Mix the quark with 30 g sugar and a pinch of salt until smooth and the sugar has dissolved.
Whip the cream until stiff and fold it into the quark.
Wash and clean the strawberries. Cut half of them into small pieces. Puree the other half with 15 g sugar. Add the resulting strawberry sauce to the strawberry pieces.
Alternate layers of curd cream and strawberries in a glass. Finally, decorate with white chocolate.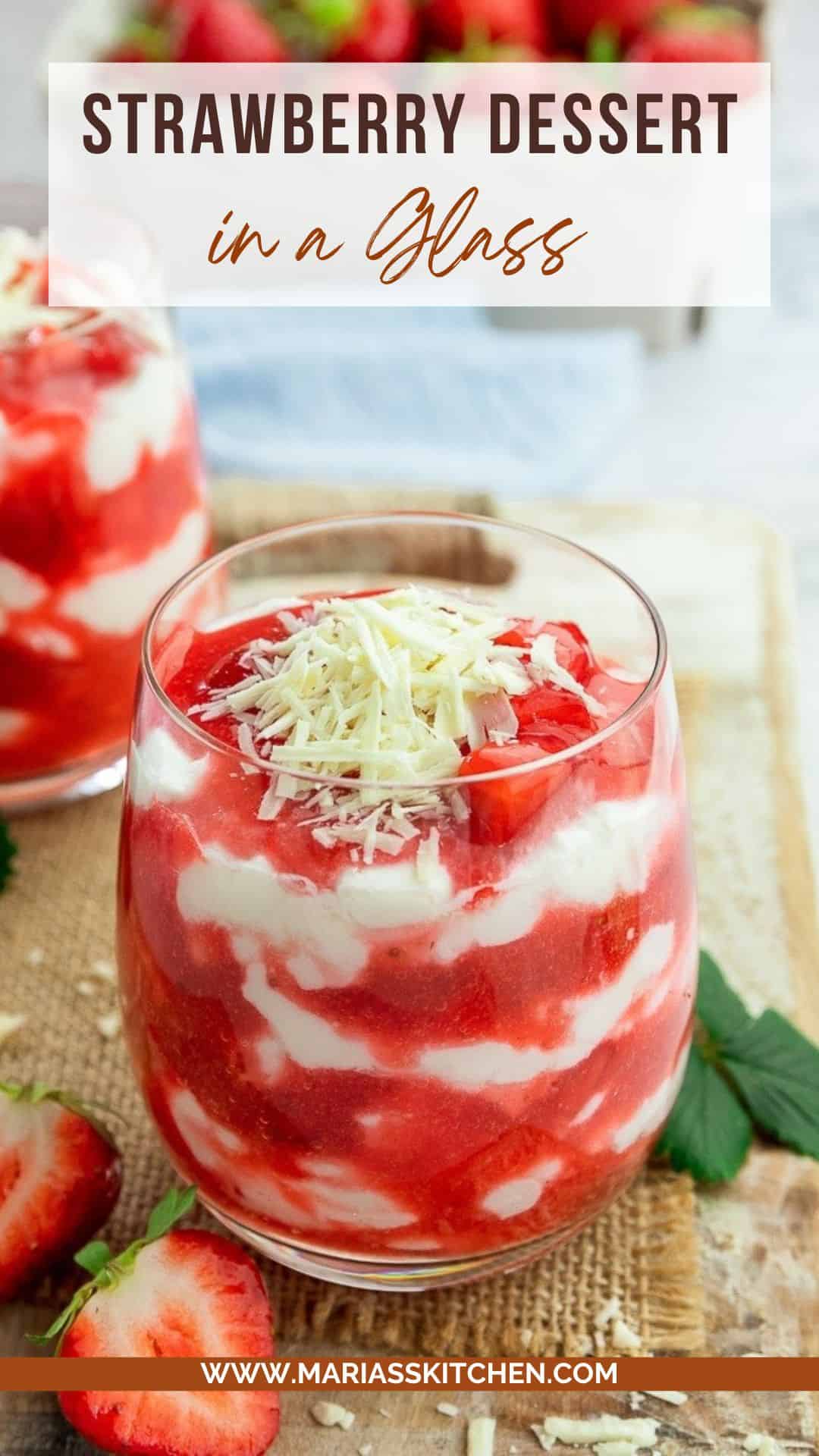 ---