This creamy dessert with mango, a curd yogurt cream and meringue is totally quick to make. It fits perfectly as a dessert for Easter or when you need a nice dessert in a hurry. It is fruity, creamy and sweet.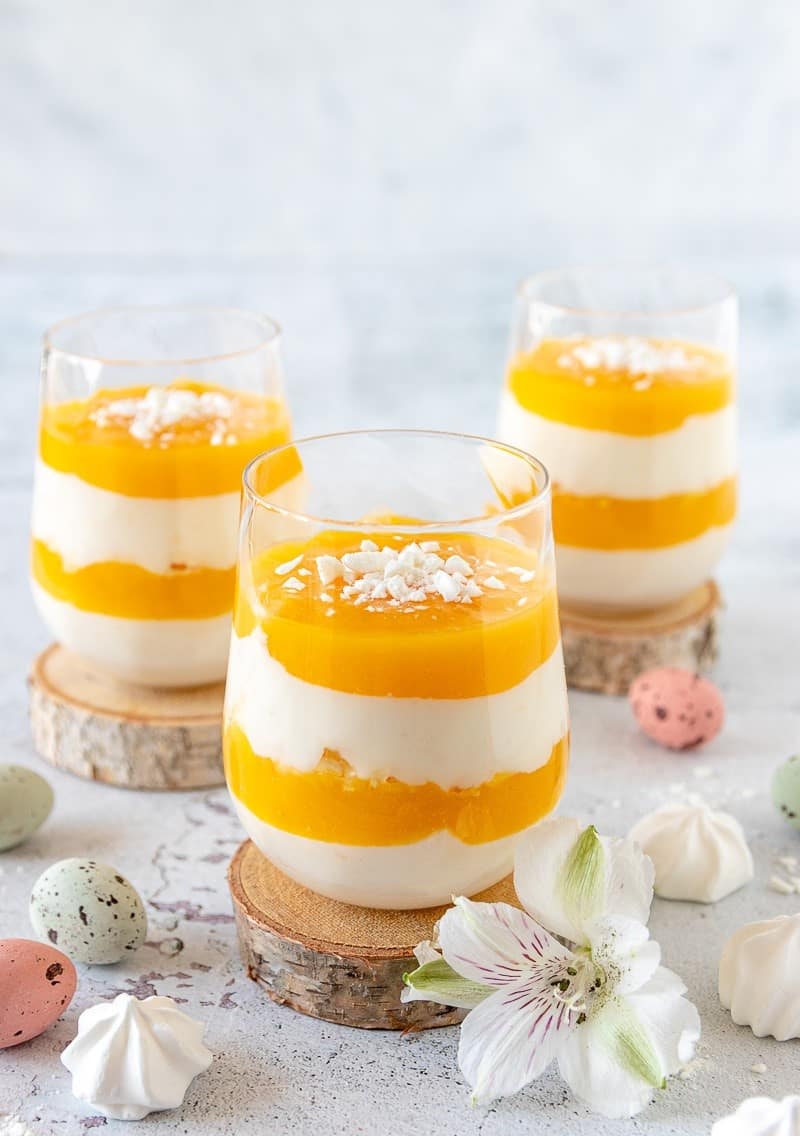 Mango Dessert with Curd
Ingredients:
2 ripe mango, should give 400-450 g of pulp
250 g curd
300 g yogurt
25 g powdered sugar
8 small meringues, 2 per personck
Directions:
Cut the flesh from the mango and peel. Puree with a hand blender.
Mix curd, yogurt and powdered sugar.
Alternate layers of mango and quark mixture in a glass and chill.
Just before serving, crumble the meringue and add to the top. This way they stay nice and crispy and do not dissolve.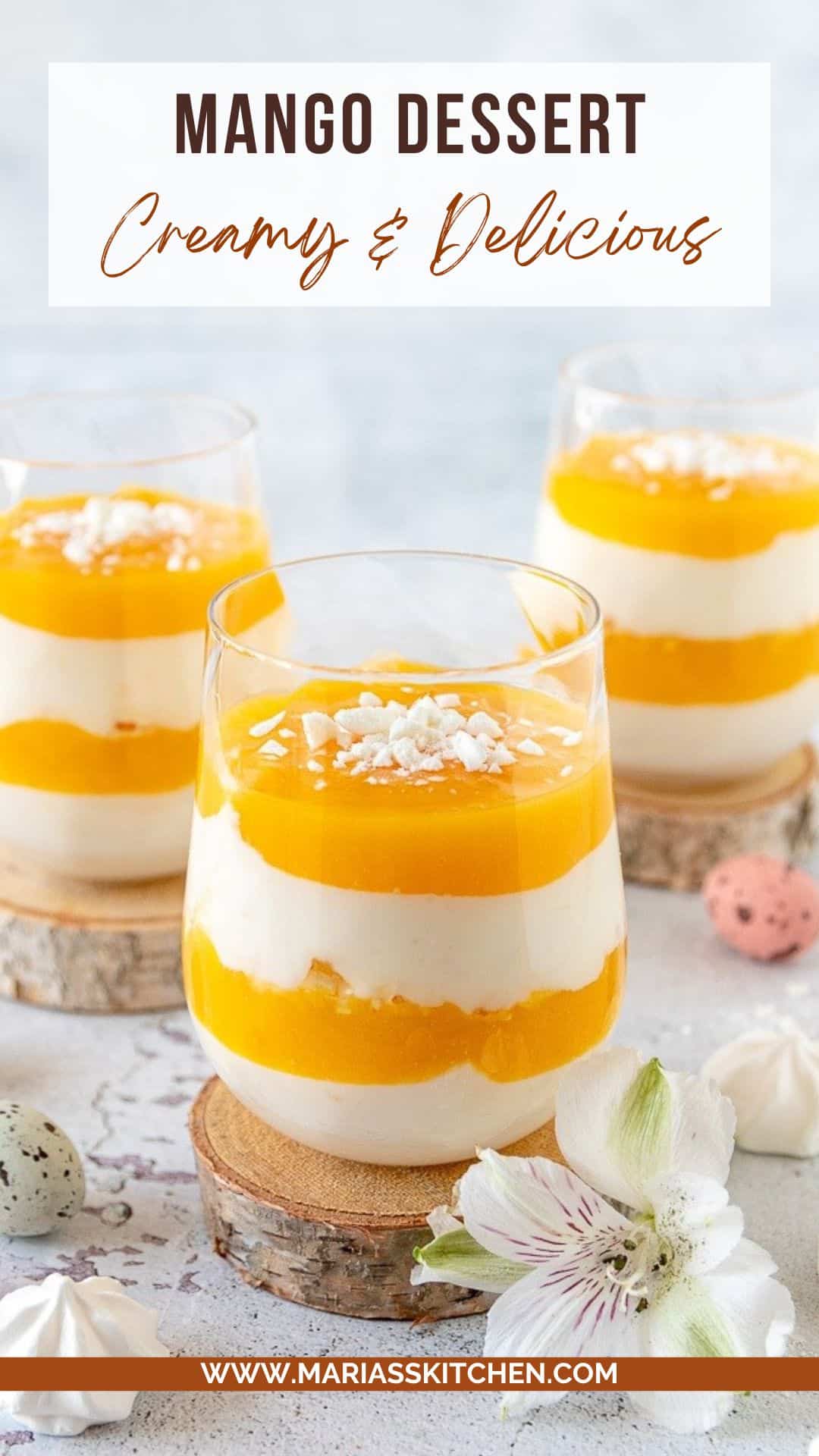 ---